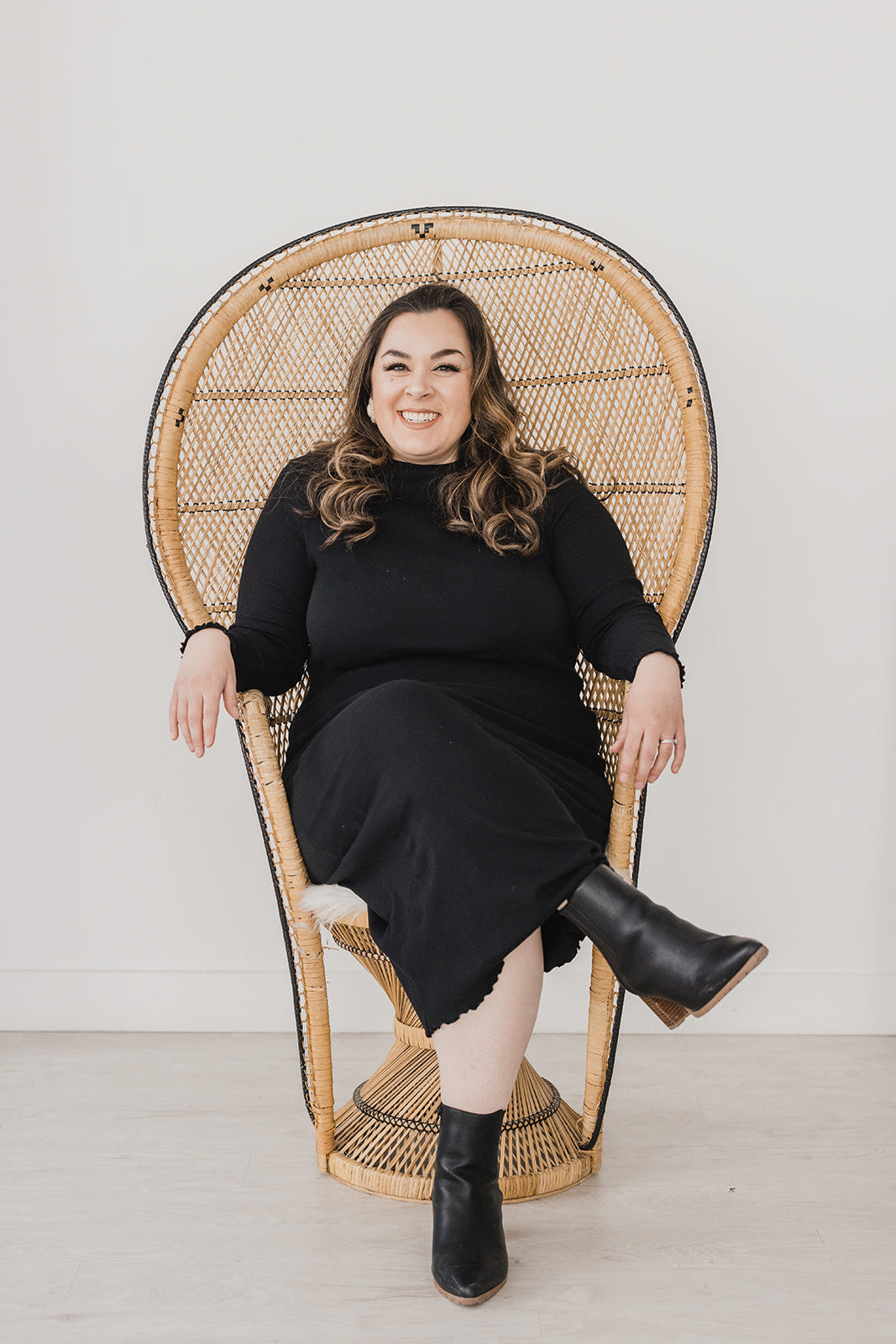 Meet the artist
Aanii, Stephanie Ndiz-hinikaaz Wikwemiikong ndoonjibaa Ottawa Ndoonji Wawaashkesh Ndodem Anishinaabekwe n'daaw.


My name is Stephanie Peltier-Leger. I am a member of Wiikwemikoong Unceded Territory, located on Manitoulin Island. I am a deer clan, First Nation Indigenous woman and Francophone. Born in Sudbury, Ontario and officially moved to Ottawa in 94' where my French education started.

Adapting to a new city and a new school wasn't easy as I didn't really have indigenous friends to hang out with and I felt like I was the only "urban native kid" there. Despite being an only child, making new friends came naturally to me from an early age and felt a little disconnected from my culture. However, spending majority of my childhood in Wiky is such a privilege and grateful to build that history with my aunties, uncles and so many cousins. I have so many photos and memories in-graved in my heart.

I remember telling a kid at school about my culture and that my mom makes the best fry-bread and I then shared this interaction with my teacher, and as it was close to a "show-and-tell", my teacher suggested that I share this part of my culture with the students by bringing in a sample of this delicious indigenous dish for my classmates to try. The entire class raved and thoroughly enjoyed it!
Want to see Stephanie's list of collaborations, achievements?
How Delia Estelle Designs started
As a young child I always enjoyed to do hands on
crafts and admiring my grandmother's hard working hands, a mother of
14 and an incredible cook. Her name is Delia. She would create
beautiful quilt blankets, hand made birch bark canoes and the sweet smell of sweetgrass
turtles, little hats and coasters or to hang as wall art and she also loved BINGO! She would have all her good luck knick-knacks circled around her which
was so cute to see. Delia was a fun loving person to be with. It was nice to have her live with us in Ottawa for awhile, we would walk to Zellers or Giant tiger and she would slip me a 10 dollar bill in my hand.
My other grandmother, Estelle, has recently retired after running a sewing shop located in the heart of Chelmsford, Ontario for over 40 years. I enjoyed watching her sew various clothing and got to see her work in her salon. Estelle loved cooking, makes the best "sucre a creme" deserts, fresh bread, the BEST! wild rice.
I always appreciated her taste in fashion especially the leopard print which is probably why it is my favorite pattern and own multiple outfits with leopard.

Estelle Delia is my middle name and I wear it proudly, and this is how my brand
Delia Estelle Designs was born.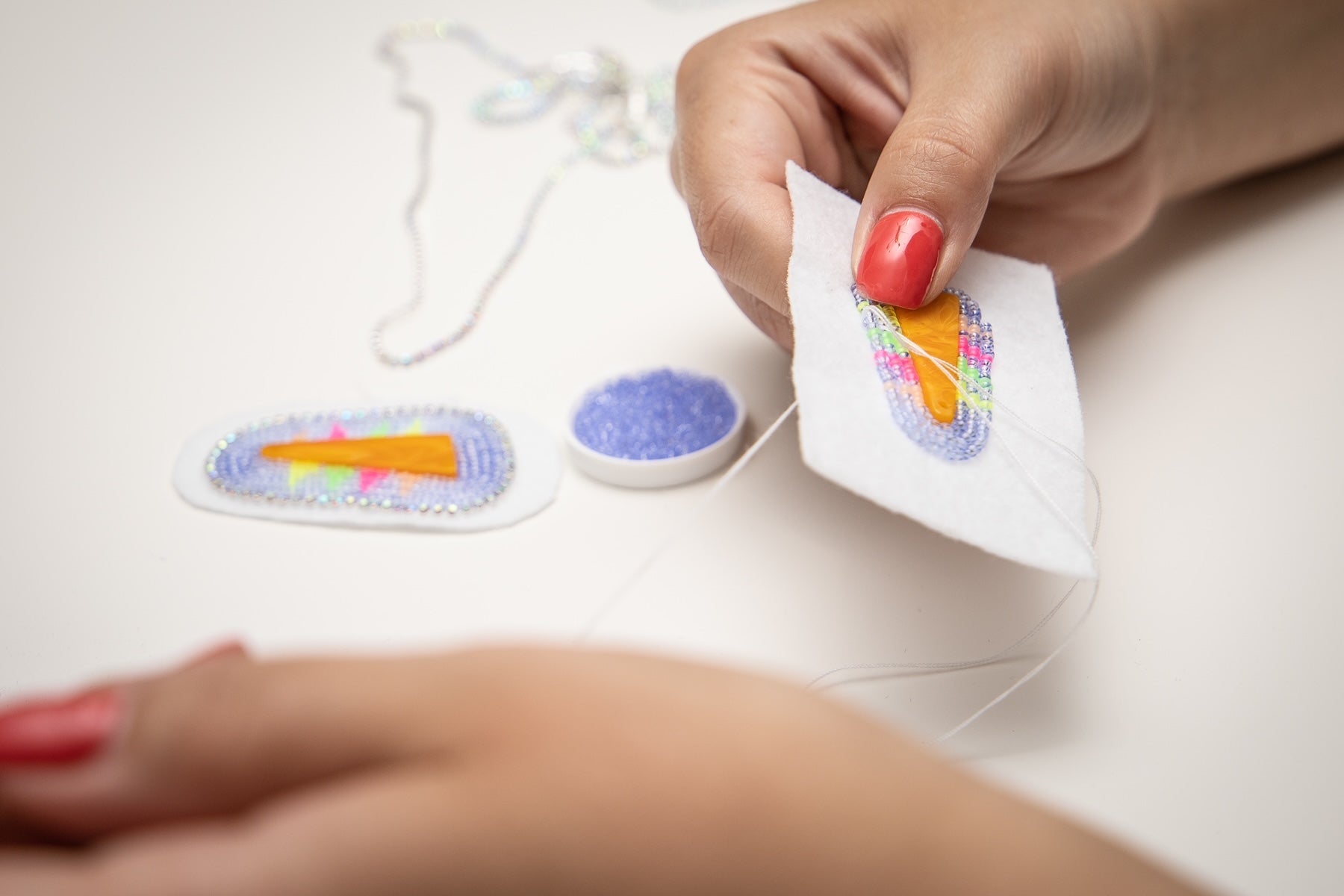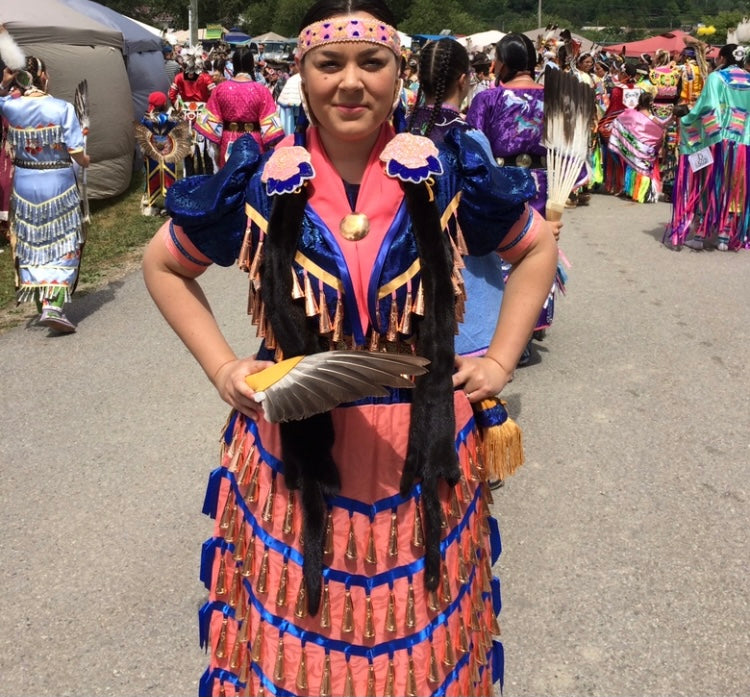 Both of my grandmothers had incredible skills in art, and their creativity was imprinted on me from a very young age. Delia, whom I call "Oma", a name that has stuck in my family forever (which is another word short for "Nokomis" or "Grandmother"), passed on to the spirit world at the age of 92. I took her passing incredibly hard and desperately needed to heal, but I didn't know how to cope. That's when I decided to take the leap and continue her legacy by immersing myself into beadwork and sewing to reconnect with my culture.

But something else was missing… it was also time to jingle dance again. When I was young, I would borrow my cousin's regalia and dance at our annual community pow-wows during the August long-weekend. I never really owned a regalia, so I decided to design my very first regalia and create beadwork. It took me about 5 months to complete my beadwork and I had asked distant relative to help me complete the ensemble. I chose the fabric and added my rose gold cones to them as the finishing touch!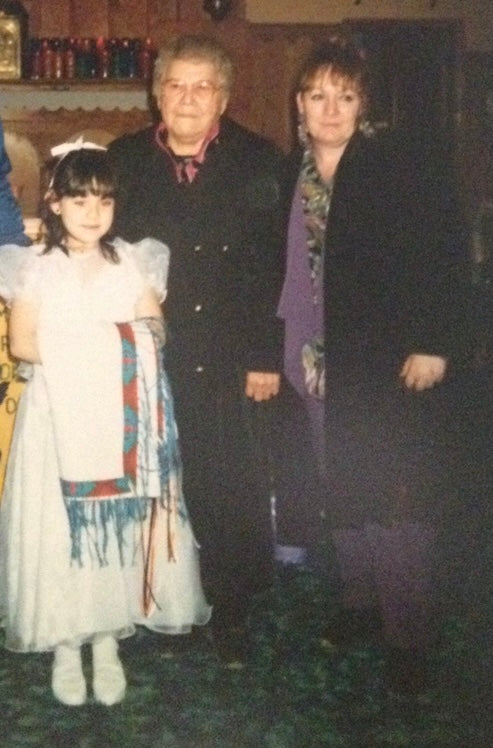 Today, I continue to evolve my beadwork with new, modern, and styles that still have a traditional element to them. My love and
medicine are incorporated into my work with various materials such as porcupine quills, deer antlers pieces and I have recently picked up a new technique called caribou tufting which I find so intricate and calming.
One of my precious moments is with my auntie Christine and she has taught me several
techniques, from learning how to peyote stitch feather earrings, to making baby
moccasins.
Beading is medicine
Beading has opened many doors for me including reconnecting with
my culture and developing relationships with indigenous friends. At the age of
7 when I first moved to Ottawa, I did not have any indigenous friends and
didn't have any growing up. Taking this step has made me feel incredibly
blessed and proud to have met amazing indigenous folks that I call my friends
and family.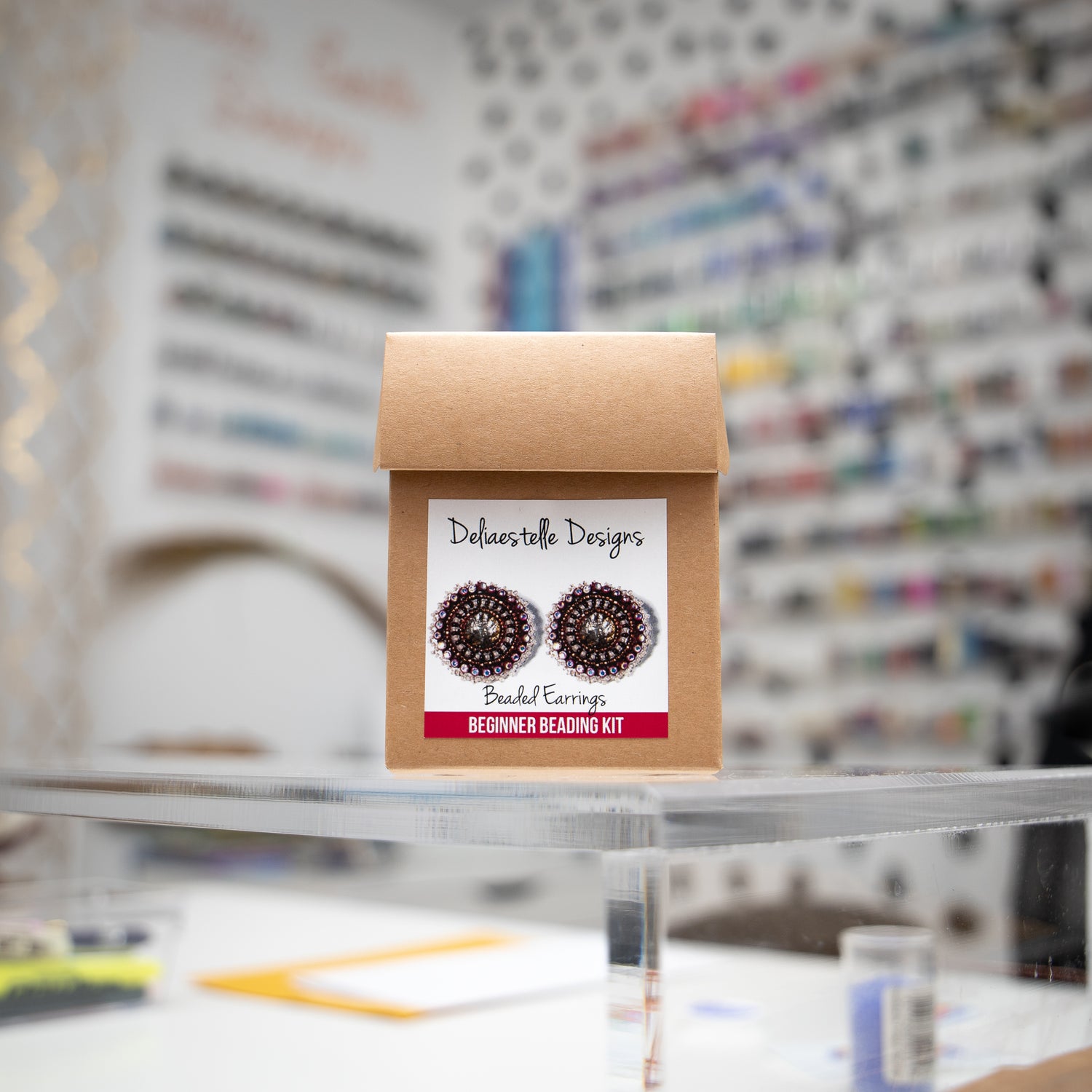 The Beginner Beading kit that people are raving about!
In 2015, I had the idea of developing a unique beading kit to provide others with the opportunity to experience indigenous modernized beadwork. I had been asked repeatedly how these pieces are made and this sparked the idea of the kit. Being the innovative thinker that I am, I designed, brainstormed, created mock-ups, and through trial and error, the "beginner beading kit" was born.
My beading kits have been great for youth workshops across the Ottawa area and facilitated at the Manitoba Mukluks workshop in 2018, as well as the Northern Youth Abroad and at the Wabano Health Centre. I had one participant that was a residential school survivor and shared
her experience with my beading kit that has helped her regain strength, resilience and to reconnect with her culture. This is something that is very dear to my heart.
In 2017, I was approached by the Wabano Health Center
and asked if I would be interested in showcasing my beadwork pieces for the
Annual Aboriginal Day Gala Silent Auction which takes place in June. I
enthusiastically said yes, and one of the guest attendees of honour was Mme
Sophie Grégoire Trudeau, wife of Prime Minister Justin Trudeau. Approximately 3
days later, I received an email requesting a custom set for Sophie to wear on
the main stage at the 150th Canada Day event.